Writing is STORY, and stories change the world.

(Her Version)
When I was little, there was only one thing I wanted to be: a superhero.  Who didn't love superheroes (other than the super villains, I mean)?  Everyone cheered for the Bats, loved Flash, and was envious of Wonder Woman's invisible plane (though, I was envious of her ability to find it), but I wanted to do more than cheer. I wanted to fly, to lift buildings and deflect bullets, and
I'll admit it, I wanted to wear the cape.
I trained hard to achieve my goal. I learned to hide in shadows, to creep down the hallways, wear disguises, and change in telephone booths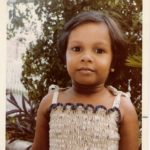 (much to the horror of my parents).  But there came a day when my dreams were broken, and that was the day I realized that being a klutz was not, in fact, a super power, and my super weakness for anything bright and shiny meant a magpie with self-control could easily defeat me in a battle of wills.
What was a superhero in training to do?
I turned to writing as a way to sharpen my mental super-hero skills, and to bide my time until I can hone my klutzy nature into a superpower. I don't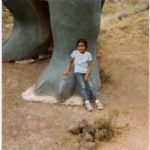 get to orbit the earth in a space station (and thank God, because I get sick on merry go round), but I do get to say things like: "Stand aside! This is a job for Writing Girl!!"
(The Grown-Up Version)

Natasha Deen's family left Guyana, South America and moved to Canada to avoid the political and racial unrest of the country (there were also rumours the country would start rescinding women's rights, and Natasha's parents wanted a safe place for their daughters).
She grew up in Calgary and was often the only  mixed race (Chinese, African, West-Indian, East-Indian) child in the classroom. Which led to funny moments and moments she wished she hadn't gone through, but all the moments show up in her work.
Natasha is published in a variety of genres—from creative non-fiction through to YA and adult—and is an author with Orca Books, The Wild Rose Press, Summit Studios, and Great Plains Publications. Guardian was nominated for a 2014 Sunburst award and listed as a CCBC Best Pick for Kids & Teens. Sleight of Hand was also a CCBC Best Pick for Kids & Teens. In 2013, she was the first  Regional Writer in Residence for the Metro Edmonton Library Federation, serving Edmonton, Sherwood Park, St. Albert, & Fort Saskatchewan.